Compliant with ISO18000-6C EPC G2 protocol, support Dense Reader Mode,can identify and track the animals.
Support 96Bits EPC code, 64 bits TID code and 512 bits User.
High-quality UHF RFID Animal Ear Tags
>> Product Parameters
Basic Parameters

Model

JT-326

Type

UHF passive RFID tag

Frequency

860~960MHz

Standards/Protocols

EPC CLASS1 GEN2, ISO 18000-6C

Physical Parameters

Size

80*70*2.5mm=3.15*2.76*0.10 inch (Customized design)

Inlay Material

PET+AL

Outer Material

TPU

Performance Parameters

Memory Size

Up to 512bit

Chip

Alien Higgs-3/ Alien Higgs-4

Operating Mode

R/W

Reading Distance

3M(Related to reader performance and working environment)

Environmental Parameters

Operating Temp

-20℃~+50℃

Storage Temp

-40℃~+100℃

Specific Applications

Applications

The management of pig, cattle, sheep, etc.

Packaging & Delivery

Package

200 pcs/pack
>> The Schematic Digram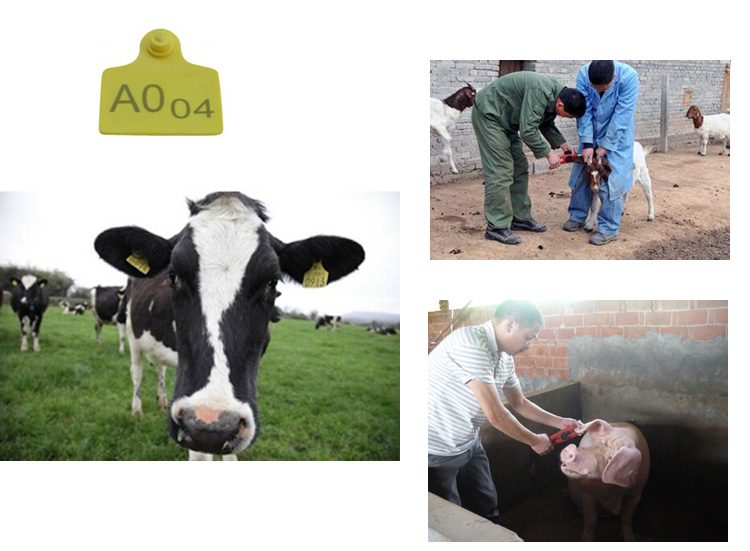 This tags is environmental protection materials,use for animal management.
>> How to use the animal tags of Jietong products?